Empower your project administrators to update list field options and appearance
Do you wish that your Jira project admins can edit field options them self? then this is the app for your organization!
Select List (single)
Select List (multiple)
Checkboxes
Radio buttons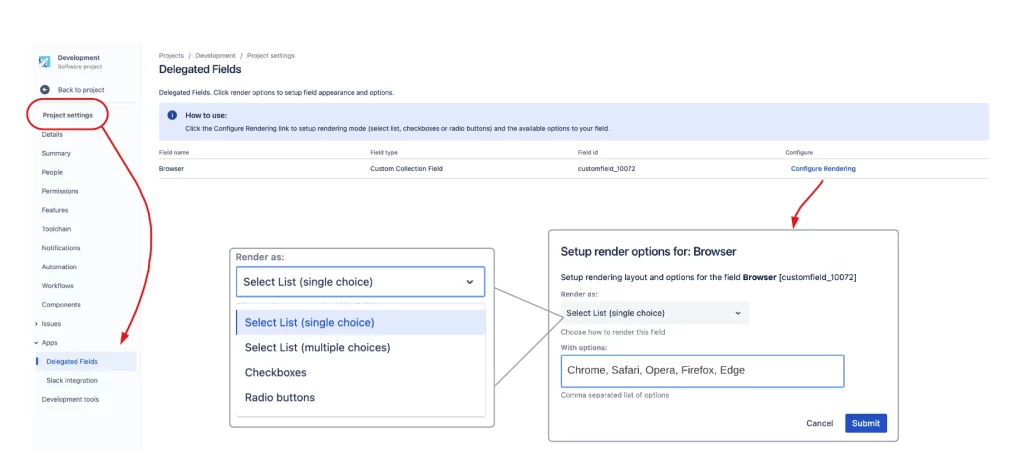 Easy setup for project administrators
Project administrator managed field content. Easy setup visual rendering mode and options from project settings page.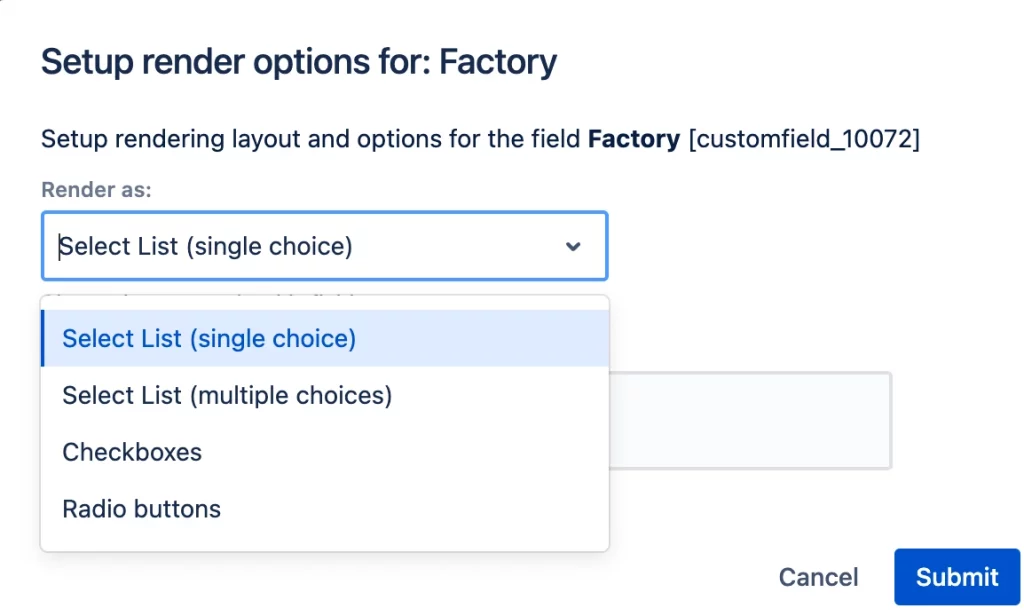 Shows on the issue edit panel
Field is shown on the issue edit panel in the way it's configured by the project admin
Empower your project administrators to update list field options and appearance
Supported fields:
Select List (single)
Select List (multiple)
Checkboxes
Radio buttons